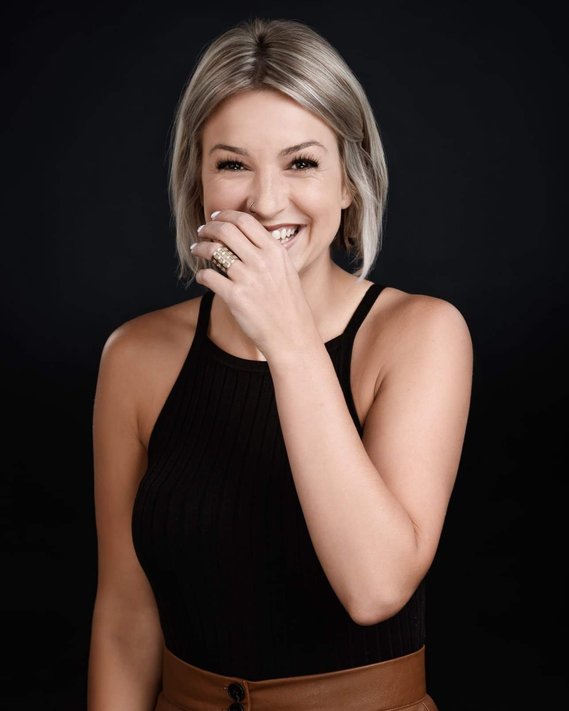 LEAH ROBERTS
Leah Roberts is a multidisciplinary artist with a passion for makeup artistry and hairstyling. Her success and joy is attributed to ensuring every client looks as beautiful on the outside as they feel on the inside.

Leah is the owner and senior artist at 'LK roberts' and has an impressive portfolio boasting high-profile clients ranging from Olympic Gold Medalist Shawn White and US Open Champion Sloane Stephens to Prime Minister Justin Trudeau. Leah is also a key artist for VGH, the RCMP, and the Sunday Portrait Sessions.
From early beginnings at Catalina Hair Salon in Ontario, Leah has honed her natural talent into a skill. She completed her formal education in the Global Arts Makeup Program from the illustrious Blanche MacDonald Centre in Vancouver, learning from top industry leaders.
Leah's artistic drive, effervescent attitude and raw talent are evident, leading her to be a highly sought-after Makeup and Hair Artist for: Corporate, Film, Bridal, Lifestyle, and Commercial work.
Every bit the roving artist, Leah's work has allowed her to travel extensively and glean inspiration from new life experiences, locations and networks. She is the definition of a mobile makeup and hair artist, and her reputation exceeds geographic bounds.
Naturally charismatic and friendly, Leah is any asset to any production requiring precision, punctuality and a professional penchant for 'pretty'. Her task-oriented approach and meticulous attention to detail has garnered to her the reputation as a leading versatile beauty specialist.